The prime minister's legacy on housing divides opinion, but if the sector looks back on it as a missed chance then we have all failed, writes Steve Douglas.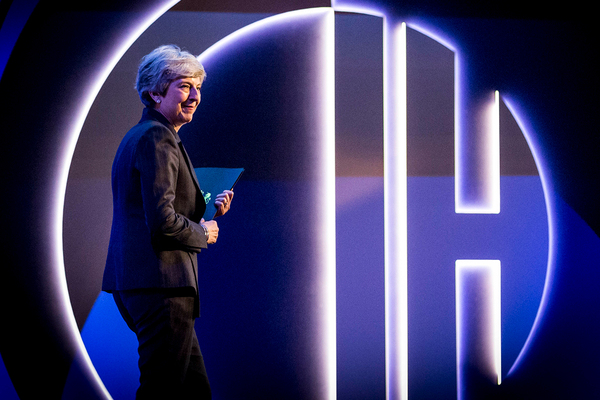 Last week, prime minister Theresa May spoke at the Housing 2019 conference in Manchester, which was only the second time in living memory a serving PM has addressed a social housing audience.
That it happened to be the same PM and in the space of a year was perhaps the most remarkable aspect of what attendees otherwise saw as a rather perplexing appearance.
The analysis of the speech has received mixed reviews. The general consensus was that there were some really nice words for the sector, some challenges on several assertions of successful achievements – and a sense of missed opportunity.
I think there is more. We should not underestimate the personal commitment to social housing that Ms May and others in her top team had. It created the most benign environment for social housing providers for at least a decade.
She threw no brickbats at the sector – housing associations are part of the solution, not part of the problem. She acknowledged that 'stigma' of social housing was a government problem that required wide government thinking. Supply needs significant levels of investment and the housing market is broken.
In my view, looking at a PM on a housing stage, the more accurate analysis should be "great words but if only…" or "what if?"
If only the government had delivered on some of the solutions proposed in 2017's Housing White Paper presented by Sajid Javid.
If only the Social Housing Green Paper had not stalled through four housing ministers.
If only Brexit had not crowded out an ambitious agenda for social reform.
And what if she had delivered on many of those promises? Might we be looking at a Spending Review with some optimism that the government and the Treasury understood that without significant levels of investment the housing crisis will not be solved?
In my experience, incoming ministers develop their own 'to do lists', no matter what an outgoing minister suggests their priorities should be.
But I'm also left with a question for our sector: to coin a phrase from an earlier Conservative administration, have we 'fixed the roof while the sun was shining'?
We know there is more we need to do on our accountability to tenants. There is more we can do on our relationship with our key local authority partners. There is more we must do to establish a genuine cross-party, cross-sector consensus about the solutions to our housing crisis.
With a new prime minister, perhaps with a less benign view of the sector, this work develops a greater sense of urgency.
We must not look back on this moment as a missed opportunity for us all.
Steve Douglas CBE, group chief executive of Aquila, the group that includes Altair and sport and education consultancy Oaks
To read this article on Inside Housing – please click here.