No mention of social rent, no mention of a fairer society from new housing minister Esther McVey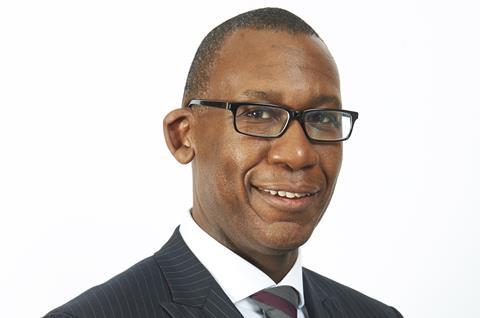 I wrote last month about the Theresa May "unfinished business" legacy and hoped for two things: continuity of housing policy and finishing what May had begun.
Steve Douglas: Theresa May's housing legacy — assessed
With one short but clear 44-second video, on day one the new housing minister set out her immediate priorities – homeownership, homes for divorcees, homes for first time buyers. And in doing so, she has effectively declared that May's unfinished business is not her business.The sector has ideas. Let's hope the minister is for listening and that it's a productive conversation.
No mention of social rent, no mention of a fairer society. But perhaps even more concerning to those who have worked hard in the past three years to build a cross-sector and cross-party consensus on housing policy, it felt as though the pendulum on housing policy could be swinging again with the spectre of previous administration themes, including right to buy, rearing their heads once more as policy wants from government.
If this is the case, it will be ironic that one of Ms McVey's next visits was to celebrate the Addison Act and 100 years of publicly-funded housebuilding, at the same time as broadcaster and architect George Clarke was calling for a government-funded mass building programme, and a temporary suspension of right to buy. Clarke's is a campaign that may now be at odds with a new housing policy mood.
However, even a minister who is focused on homeownership will have to acknowledge two immediate issues that will require attention – and perhaps a pause for thought.
Firstly, there is a clear downturn in the housing economy, particularly in London and the south, where the open-market sales cross subsidy model is no longer working, and both the private and public sectors are reining back their exposure to the market. Only significant government investment is likely to stop supply from stalling.
Secondly, housing providers' priorities have turned to the pressing issues of cladding removal for existing homes and fire safety more generally and a priority for tight budgets is likely to be fire safety remedial works, rather than homeownership new supply. Whatever the government's ultimate response to the various Grenfell tragedy inquiries, providers are already determining that their focus is on these deeper issues that require longer-term solutions.
Both suggest the sector may have an interesting conversation with the new minister in the lead up to policy announcements in the autumn and the forthcoming spending review.
More encouragingly, the minister has visited South Liverpool Homes, a social-housing provider, and is already being briefed on modern methods of construction, suggesting there will be a stronger reference to regional policies and an interest in new ideas for delivery.
The sector has ideas. Let's hope the minister is all for listening and that it's a productive conversation.
Steve Douglas CBE is group chief executive of Aquila, the listed group of management consultancies which includes housing and regeneration consultant Altair.
To view this article where it was first published on Housing Today, please click here